Chainsaw Man's Pochita is Adorably Dangerous in Bloody New Fanart
The of 's Denji called Pochita is a dangerous yet adorable partner of the series' titular Devil Hunter, and now in a new piece of bloody good fanart, Pochita's cute and lovable demeanor is cranked up to eleven in the most savage way possible!
Recently posted on Twitter by username , this account is all about sharing their original nerd art as well as other pieces of fan-produced content that fit their love for all things anime and manga. Creating artwork from not only but , Nintendo's smash video game hit, , and even a few lesser-known anime properties that fans will undoubtedly love to see, @Fujiwchi_221B's painter-like images always find a way to bring justice to the subject manner at hand, regardless of what franchise they hail from.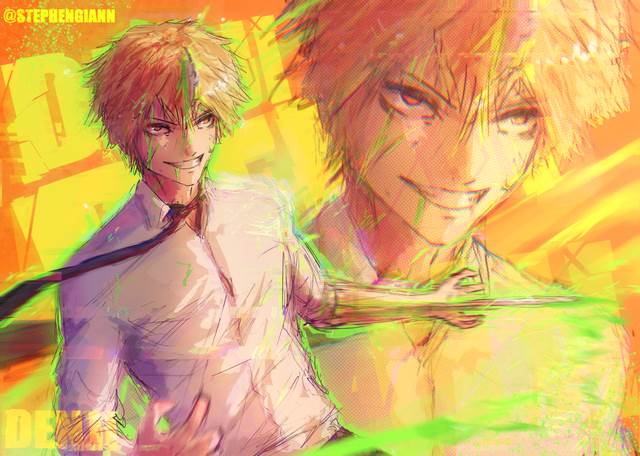 A Chainsaw Devil who sacrificed himself to save his master and friend, Denji, when Denji was on the verge of death, Pochita quickly became a fan-favorite character, not just for his cute design and fun size, but because when push comes to shove, , especially when his signature head chainsaw is up and running. Acting as Denji's heart after Pochita fuses with his body, Pochita's assimilation allows Denji to turn into his Chainsaw Man form whenever he pleases, with Pochita's last-minute help gifting him abilities that rival any devil or fiend that Denji may face in the field of battle.
Pochita Looks Bloody Adorable in New Fanart!
Not skimping on the gory nature that is known for, @Fujiwchi_221B immediately nails the tone of the series with a well-placed puddle of blood that takes up half of the image. with what looks like a piece of bread in his mouth, @Fujiwchi_221B depicts this Chainsaw Devil with wide doe eyes, a slightly wagging tail, and of course, a tiny chainsaw poking out of his head. Drawn in a very painterly way with red and orange hues that blend with @Fujiwchi_221B's style well, Pochita's cute factor is even more front and center than usual, despite the bloody environment he happens to find himself in.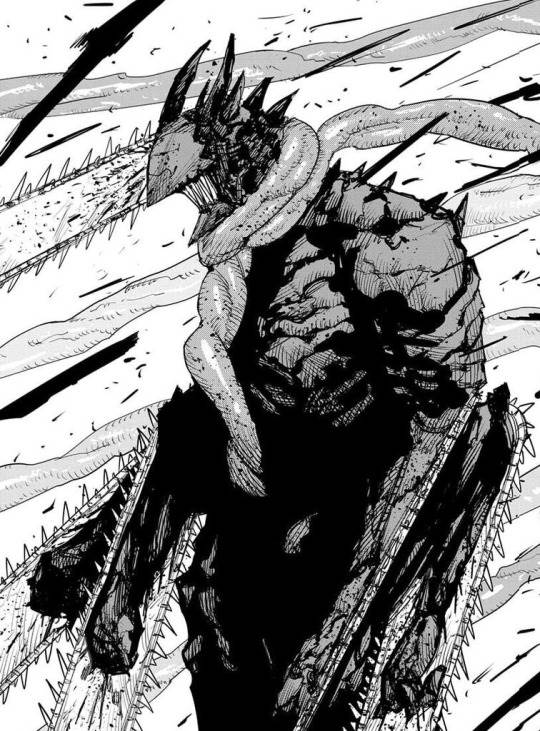 So while Pochita wasn't long for this world in the traditional sense, his adorably dangerous nature will always shine through regardless of what capacity he's used in. , so here's hoping he'll find a way to become more than Denji's devil keeper so that @Fujiwchi_221B can mock up another awesome piece of fanart!